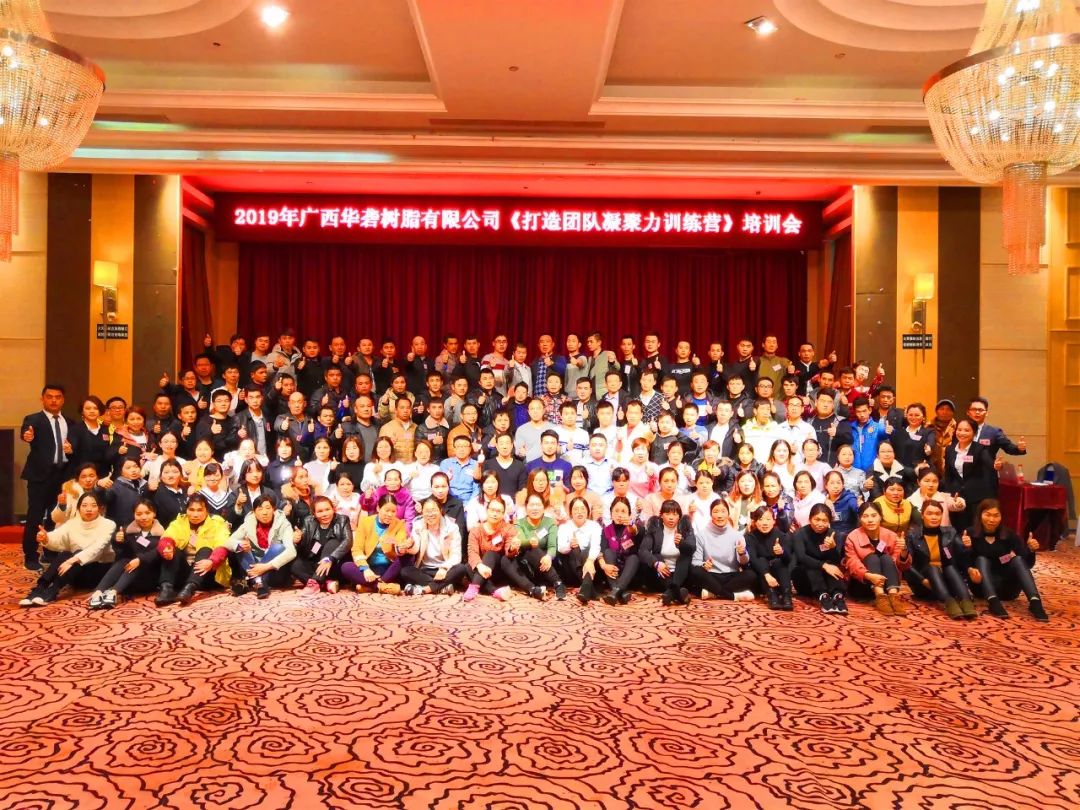 "To strike a stone is to strike a fire, not to strike a dollar without smoke. It is not natural to learn without learning. Everything must be done by luck. He is not my sage. Youth must be early, how can we grow up? "Advice to Learn" came from Meng Jiao in Tang Dynasty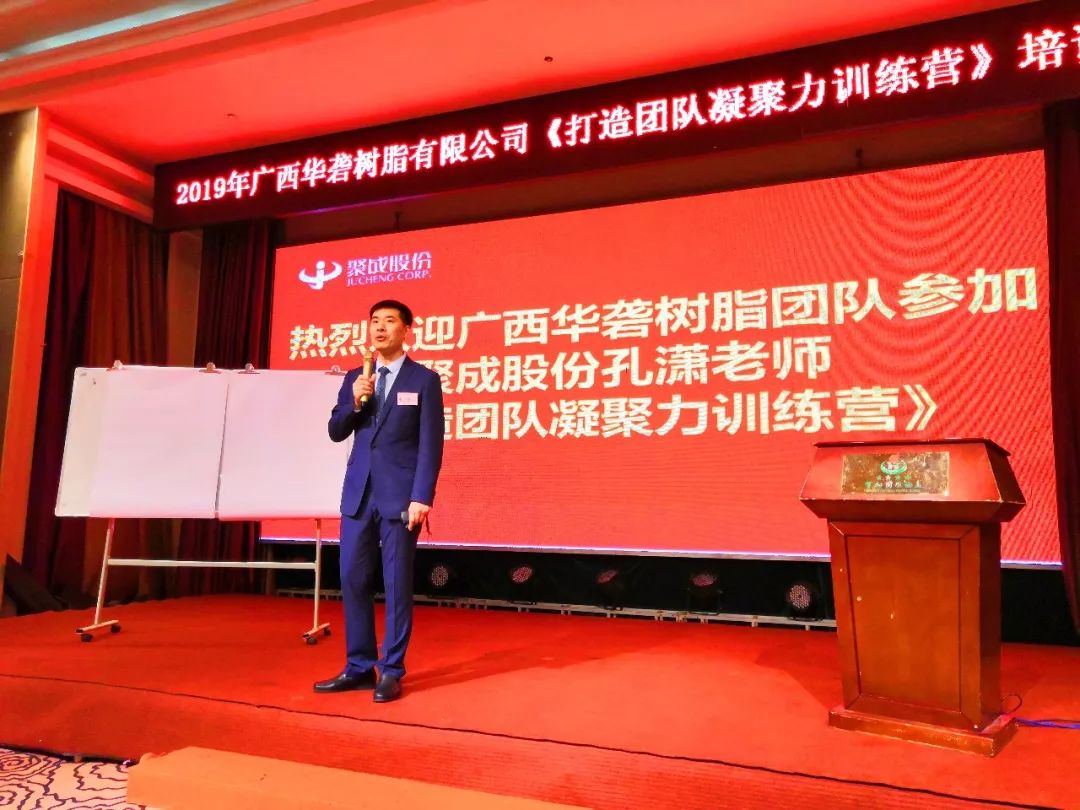 On the morning of February 15, it coincided with the internal training of two companies under Hualong (Hualong Resin & Hualong Renewable Resources). Even though it rained heavily in spring, it could not stop the enthusiasm of Hualing's small partners for learning and training. Nearly 180 small partners from Hualing started a two-day one-night training course under the leadership of coach Kong Xiao, who gathered into shares. This is a short and beautiful encounter. We have experienced many challenges and trials, paid sweat and tears, and finally harvested trust and friendship. We understand what is open, team, trust, commitment, responsibility, gratitude, win-win, loyalty, love...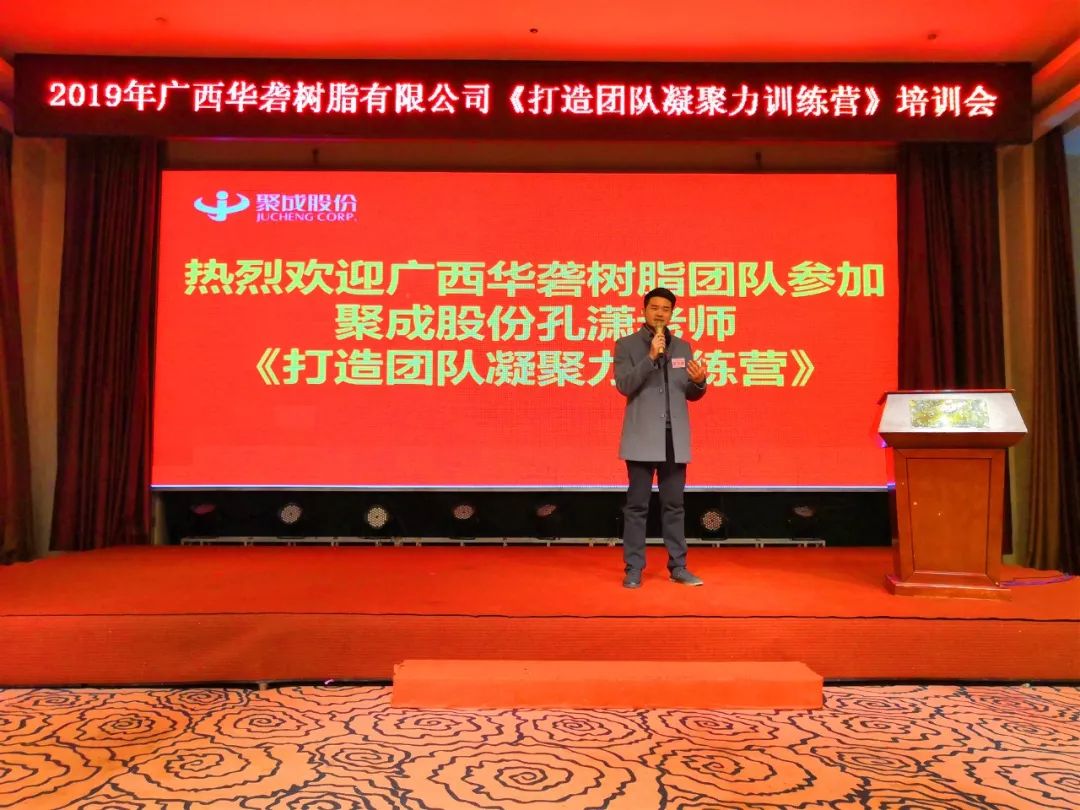 Heart in the distance, the road at your feet, refuel, Hualong's small partners!

Change begins with improving cognitive models
"Thought decides behavior and behavior achieves results." The success or failure of things largely depends on our cognitive thinking mode.

"Coach Kong Xiao tells us about the qualities needed for team cohesion through three aspects: mirror blind area, mental model and adversity quotient, which deepens my understanding of the importance of listening to others'criticisms and suggestions with a positive attitude. Only by accepting others' corrections with an open mind and actively, can we achieve a more perfect self and achieve our personal goals"-learners'perception

"The three-minute test taught me not to worry about things and not to be confused by the surrounding environment. If you are not clear-minded and calm, you will often ruin things. You will get twice the result, even in vain"--the students'perception

There is no perfect individual, only perfect team.

A simple game, see the assistant demonstration is so easy, we swear to complete the goal set for 10 seconds, when we really do not find it easy. This is a test for the team. Every team member needs to distinguish their roles and responsibilities, do not blame each other, do not complain about each other, fail again and again and insist that only by relying on the strength of the team, can we achieve the final victory.

"The eyebrow pole project, originally thought to be a very simple project, but because fourteen people are together, it involves command, listening, cooperation and cooperation. It has failed more than ten times. Finally, the hard-won success tells me that as long as I have patience, willingness to listen, perseverance, cooperation, solidarity and perseverance, I will succeed" - learners'perception

"Choosing a post means choosing a responsibility, having a task and mission. To assume the responsibilities entrusted to us by the position, we must complete the work on time, quality and quantity. In the face of difficulties, we should take the initiative to find ways to solve them, rather than find excuses to avoid responsibility. As an employee, from the first day of working in the company, we should have the sense of gratitude for the company, because the company provides you with the working, learning and living environment. We should learn to be grateful and dedicate our strength to the company"--the students'perception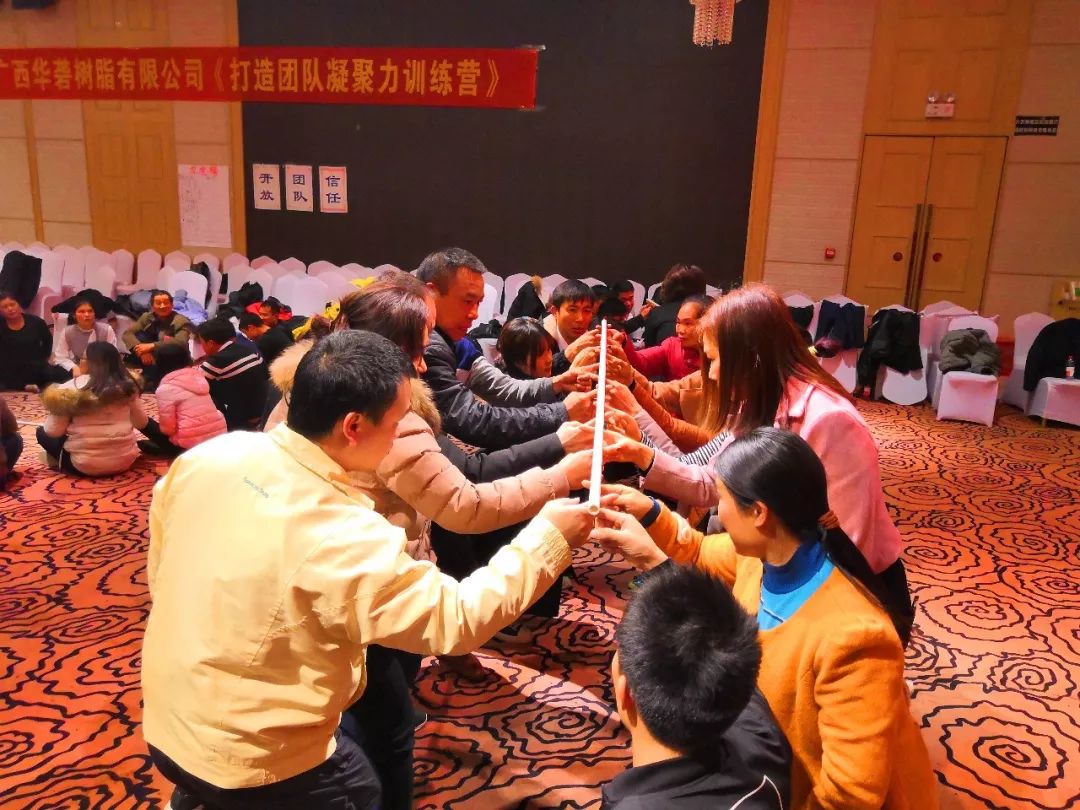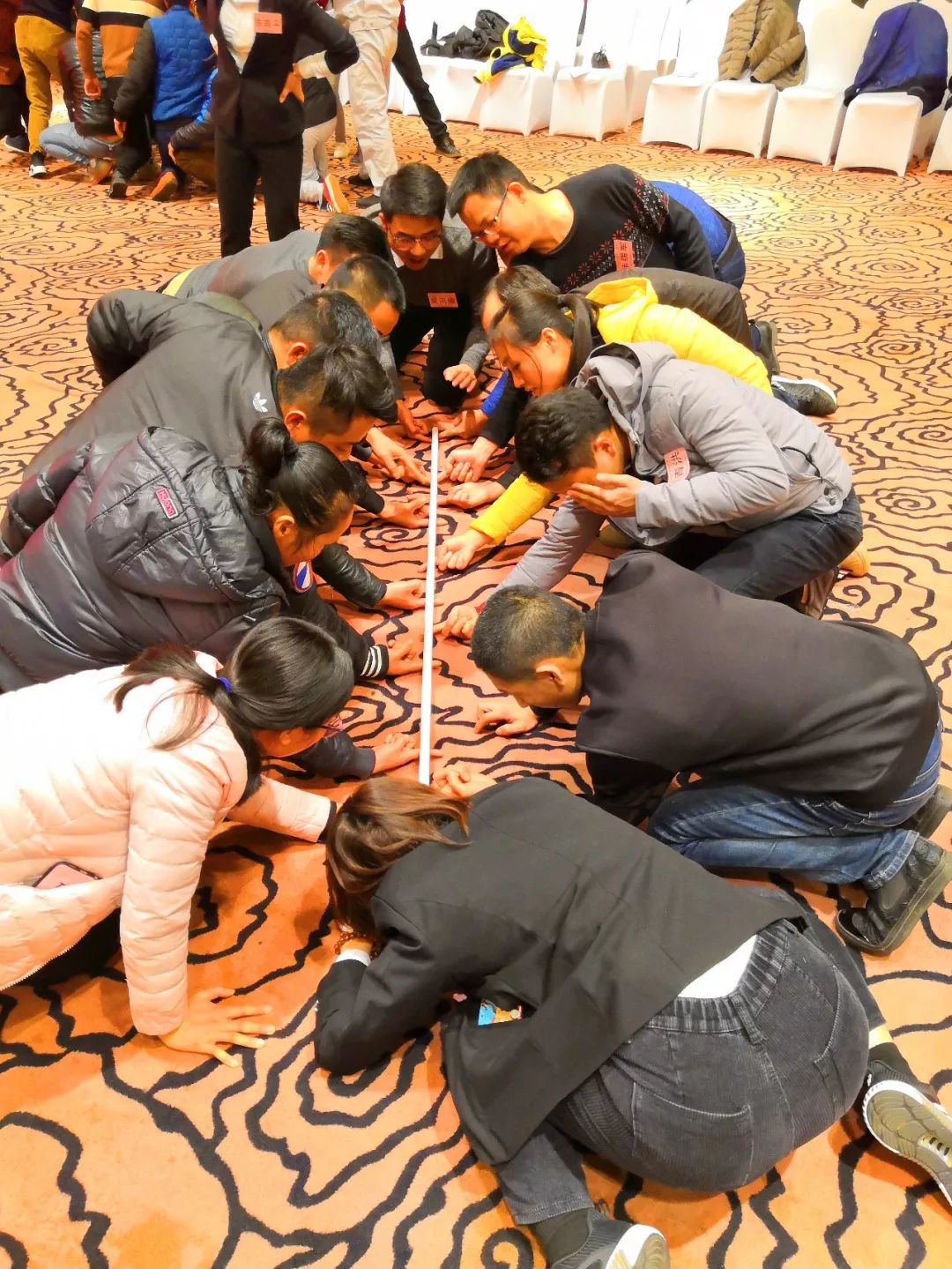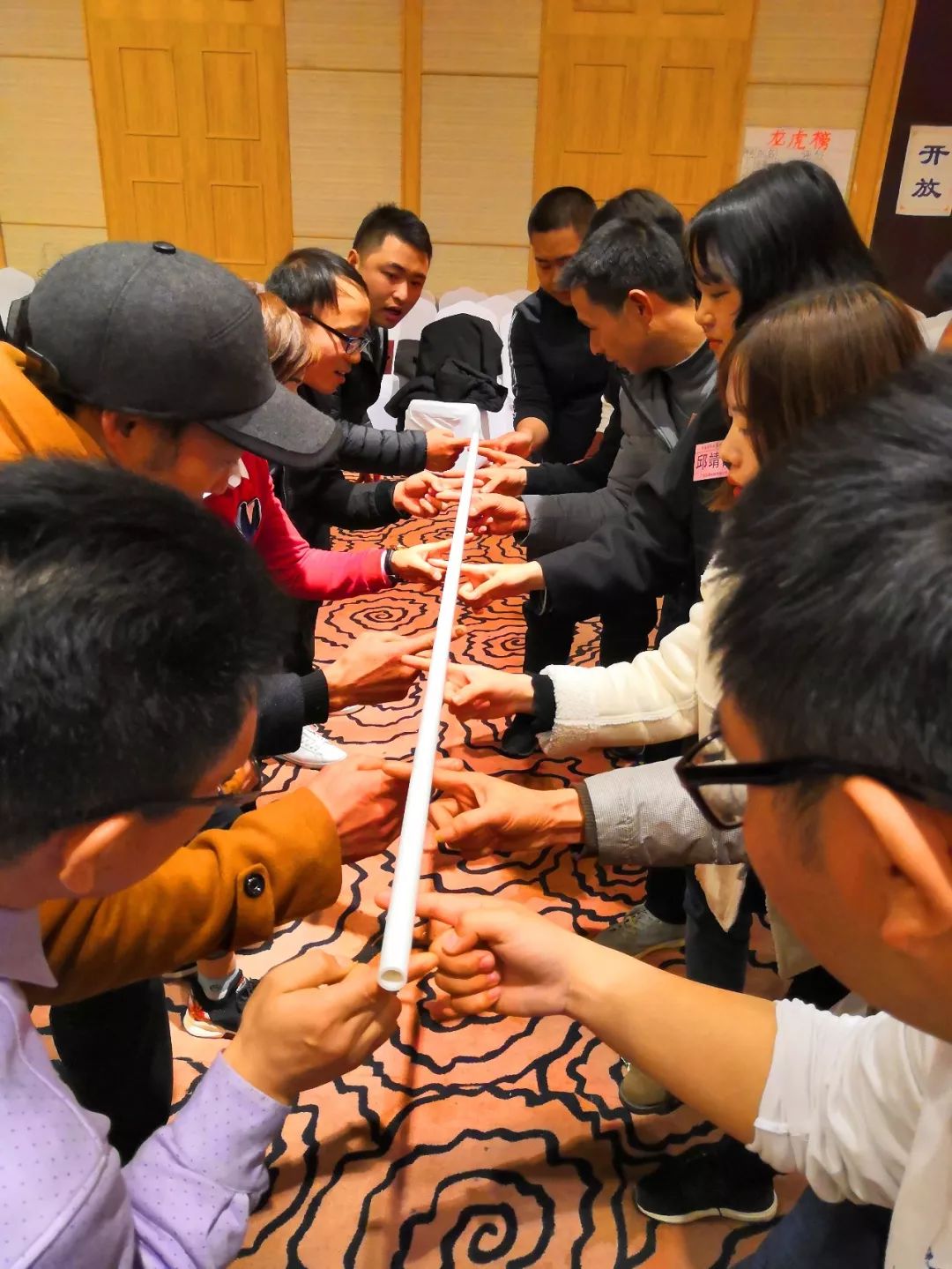 It is not necessarily right to insist on oneself
Just like two people breaking their wrists, both sides insist on "I am right, I am right"! In the end, both sides suffered. When you are willing to let go of your pride, you avoid hurting yourself.

Rules are used to enforce
We seldom think about how much damage our team will suffer from a small mistake. It is our leadership that bears the primary responsibility.

"In the"responsibility"interactive link, when the team's male and female captains were punished to do push-ups, they struggled to do, fall down and climb up again, then fall down and climb up again, still not discouraged, not give up. The whole team applauded and cheered for them. Even if they all worked together, they could not lighten their burden at all. No matter how hard or tired they were, they should stick to it. All this is due to the failure of a member of the team. As a captain, he should be responsible for the mistakes of the whole team and bear the primary responsibility. And we should reflect on ourselves carefully. Has everyone in the team fulfilled their responsibilities? If the whole team cooperates tacitly and conscientiously fulfills everyone's duties, it will surely lighten or eliminate the burden of the team leader, and will be proud of the unity and cooperation of the whole team. Only in this way can we be a qualified and upward team, a responsible and responsible team"--students'perception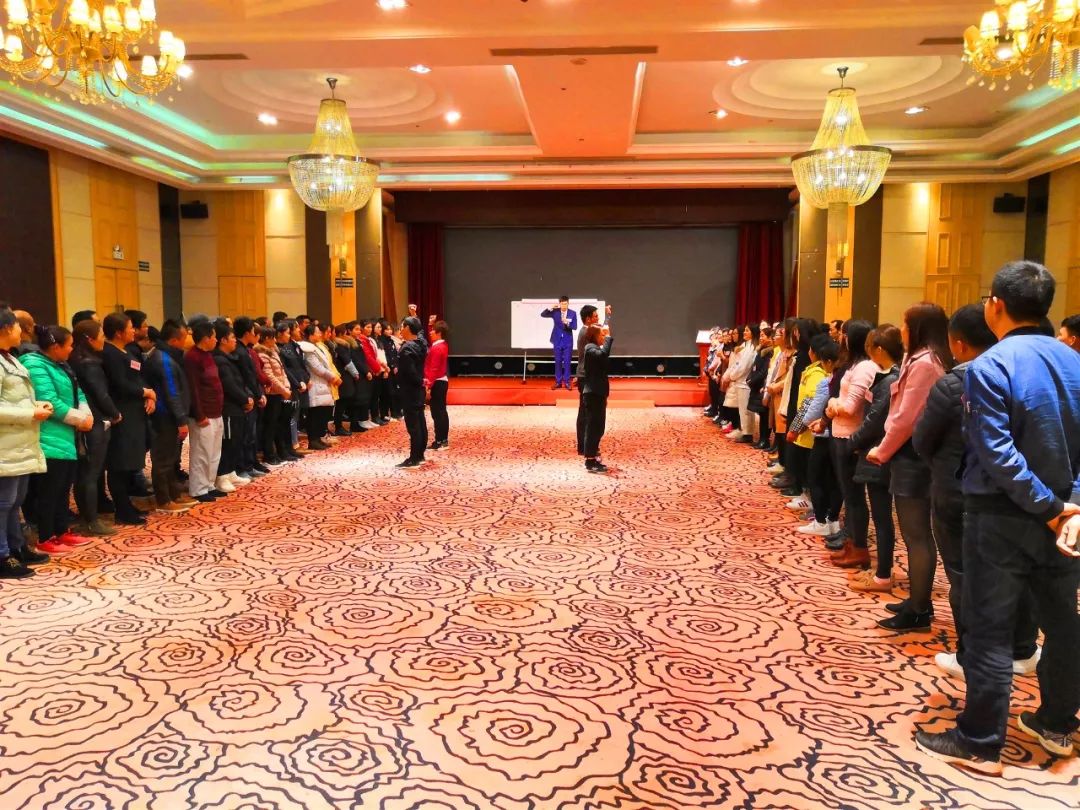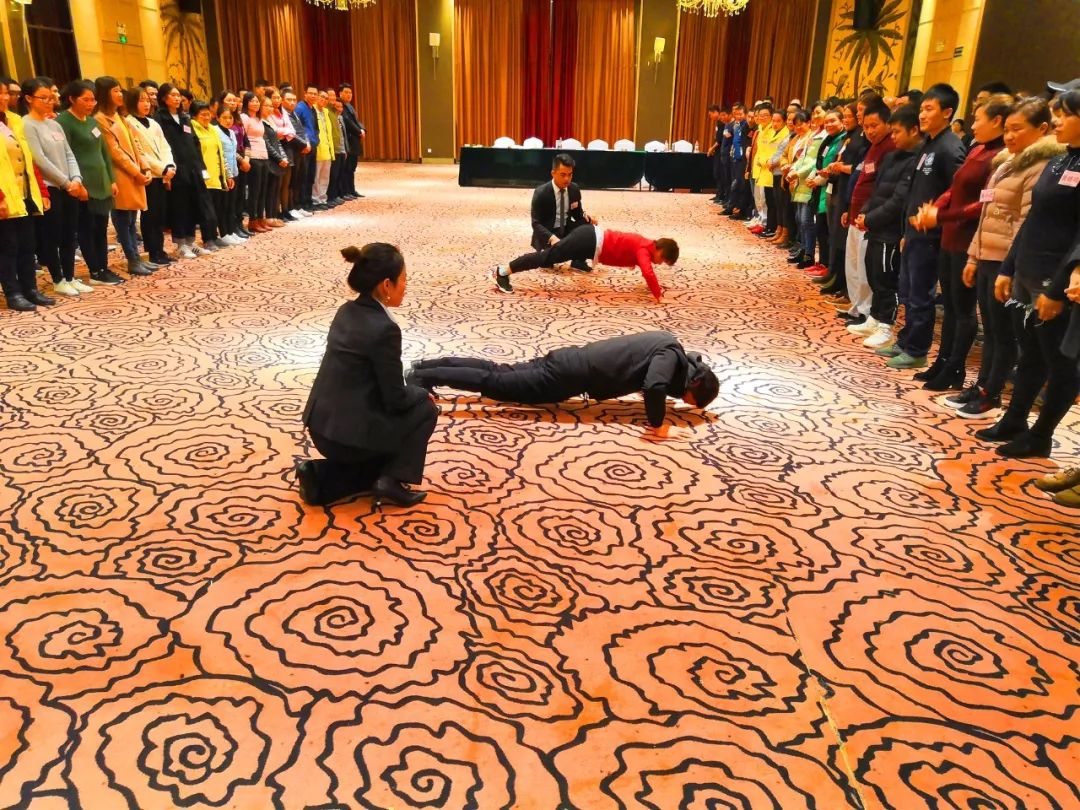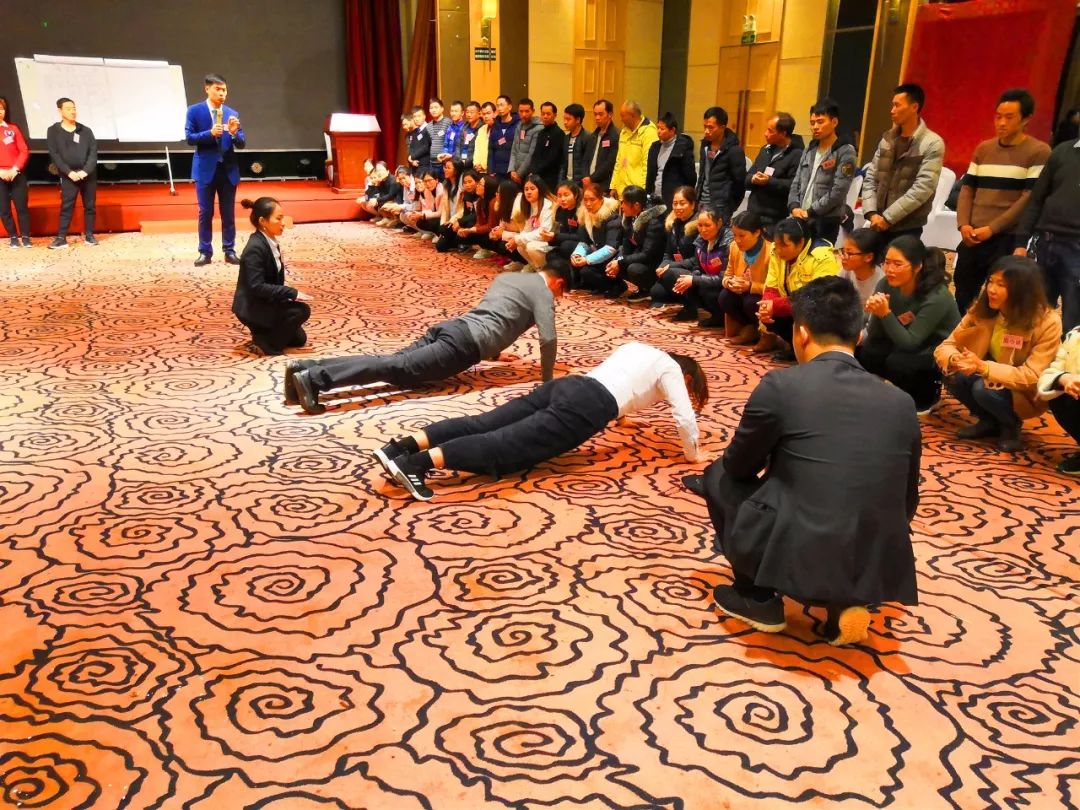 When I lose the "light", will you accompany me and lead me out of the darkness of my heart?

"To move forward in the dark with blindfolded eyes and to challenge with partners is an uneasy thing about the unknown darkness before we know how important it is to have a trusted partner. Many times in life, we can't walk alone, so we need to open our hearts and make more friends with our hearts"- learners'perception

The "desert water intake" tests the cooperation, perseverance and trust of the team. Water can carry a boat and overturn it. You are nothing if you leave the team or the platform.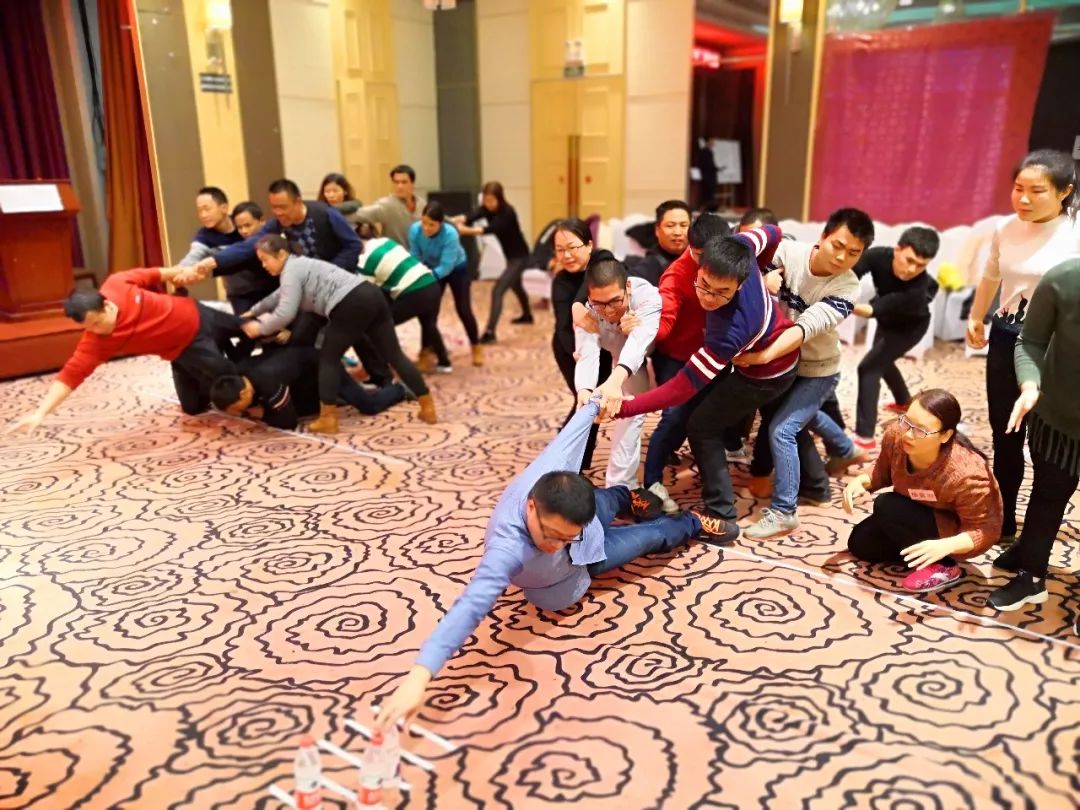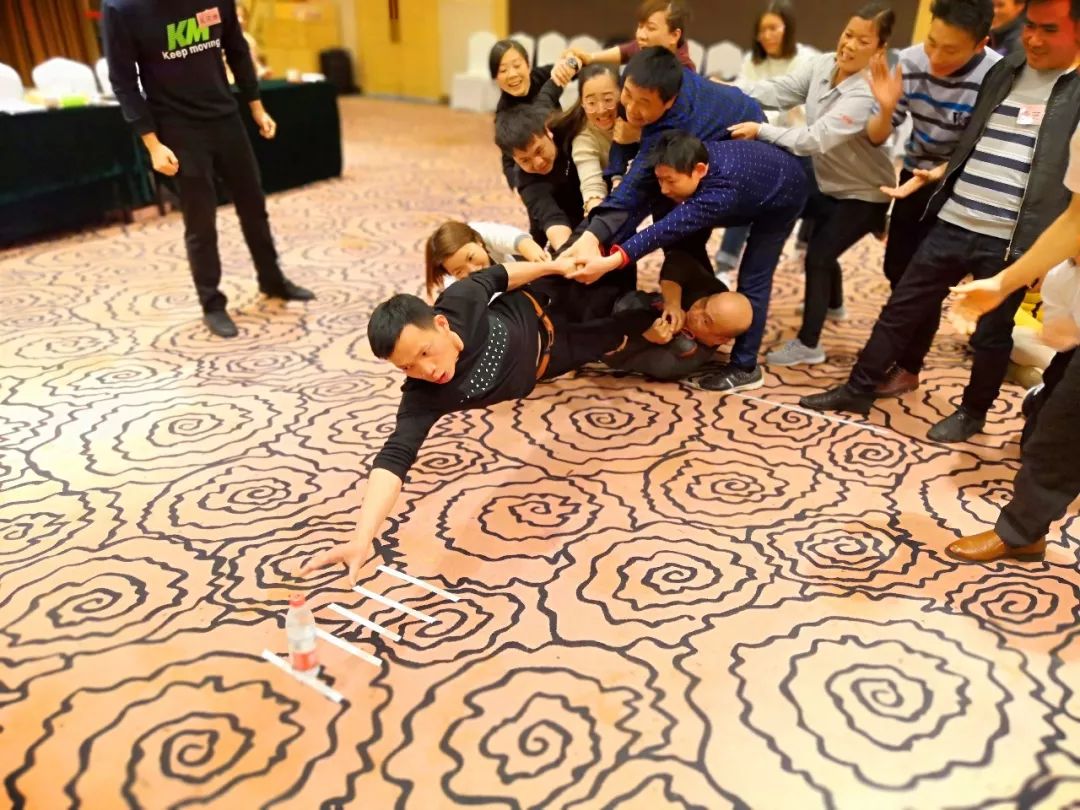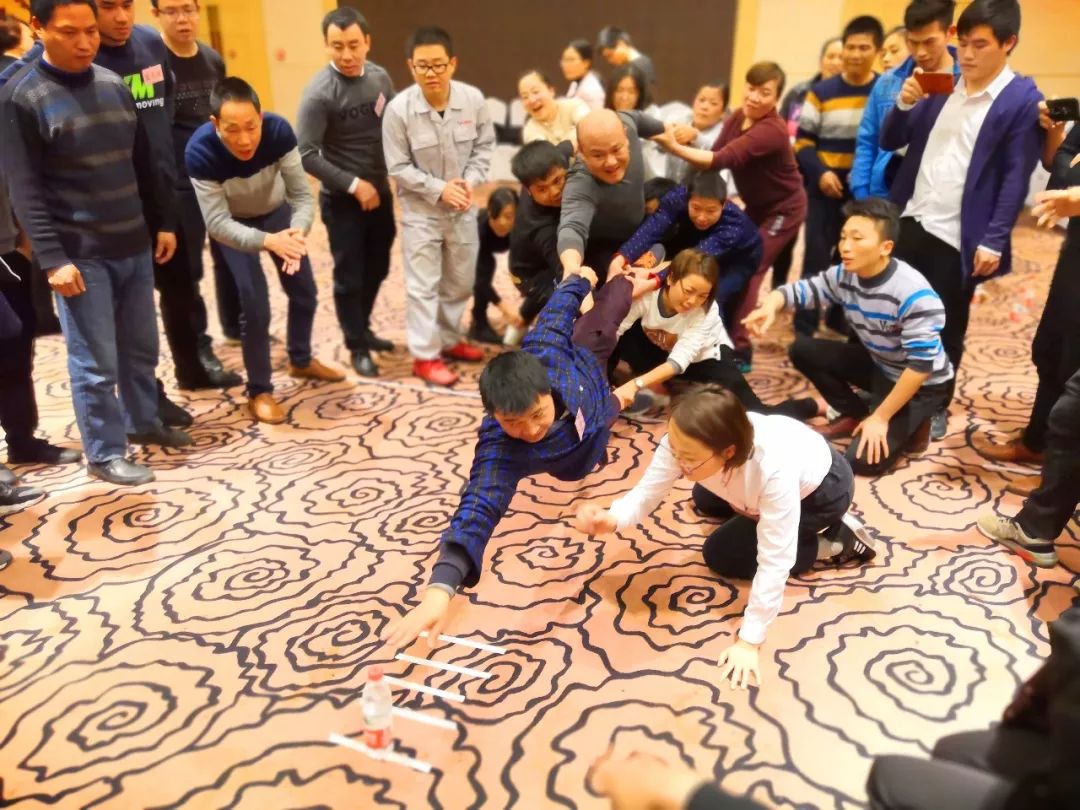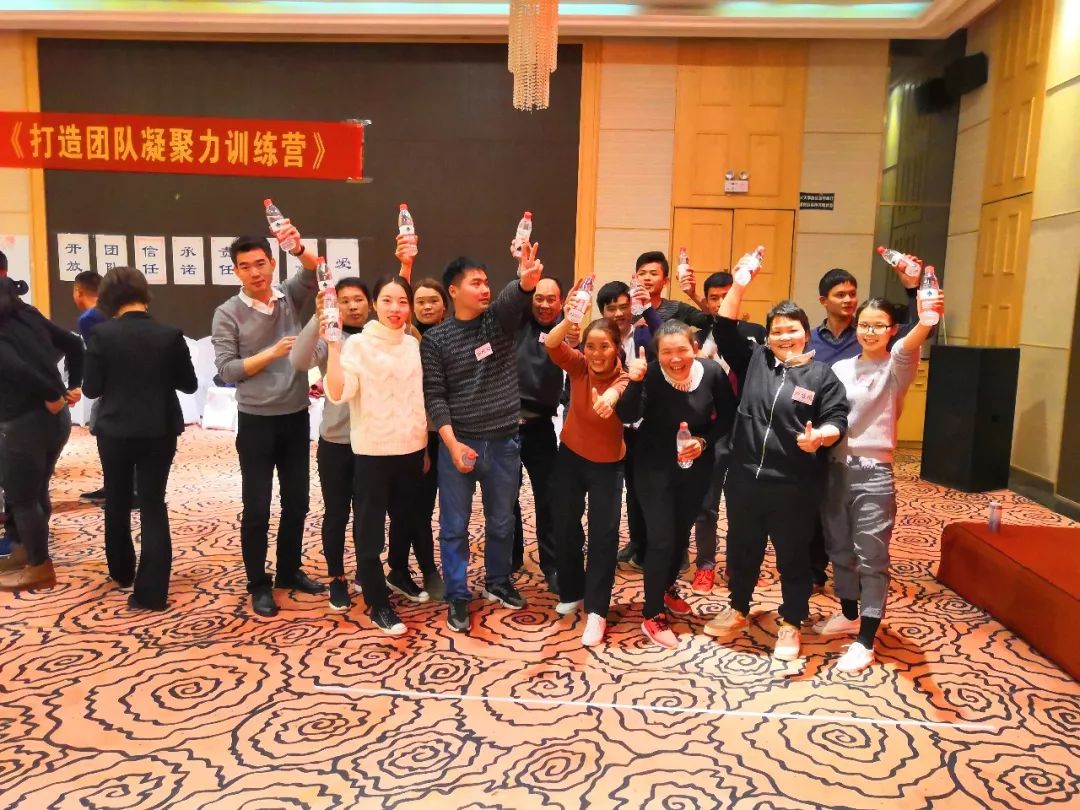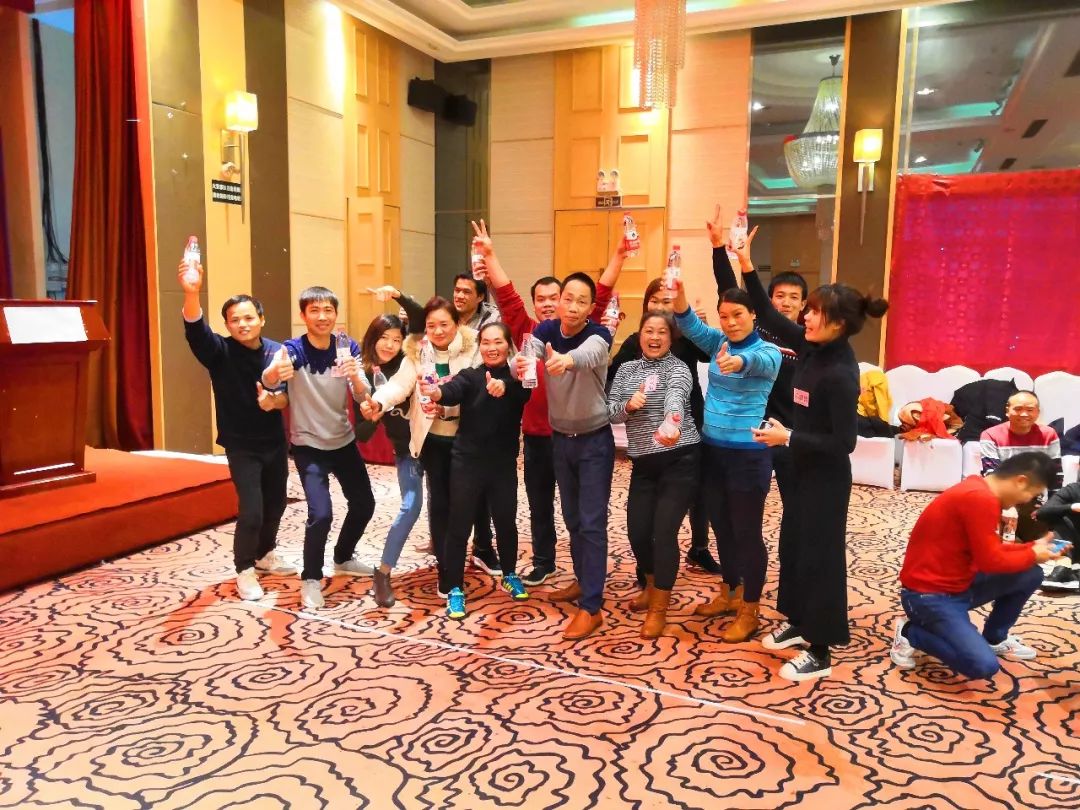 Shopping malls are like battlefields. The game of "Red and Black Cards" simulates the game process of confrontation between shopping malls. The speculation of the two sides and the inconsistent voice in the battle team moved the whole body with one move. At the end of the game, everyone suddenly realized that if you want to win, you must let others win first, and win-win is the biggest winner.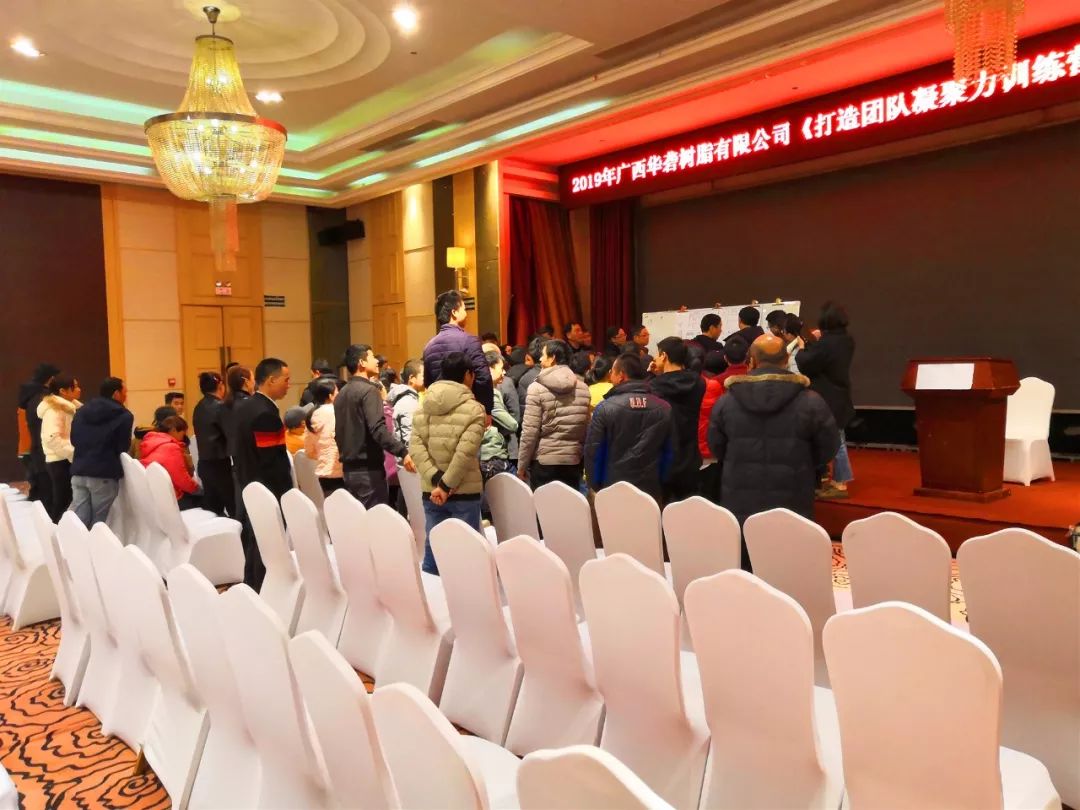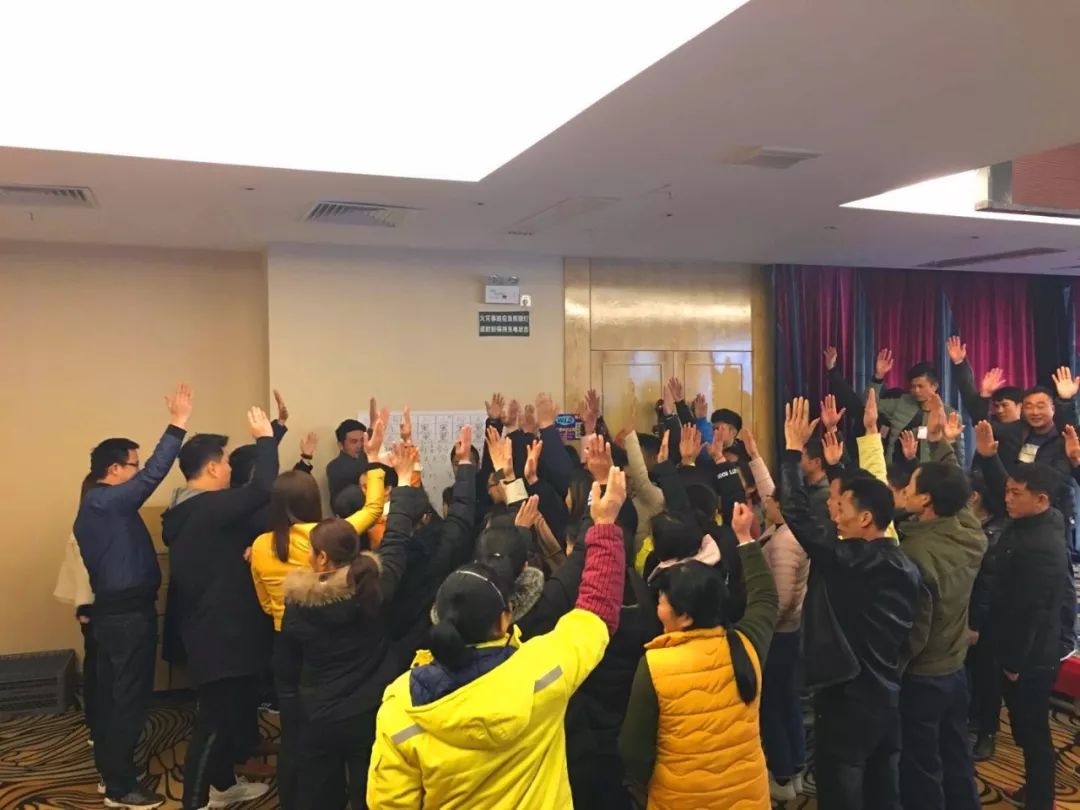 "Limit life" - 10 captains blindfolded, asked to go through three "high-voltage lines" and return to the origin. In fact, the line does not exist, only exists in their hearts. Be brave to break through, don't set limits on yourself.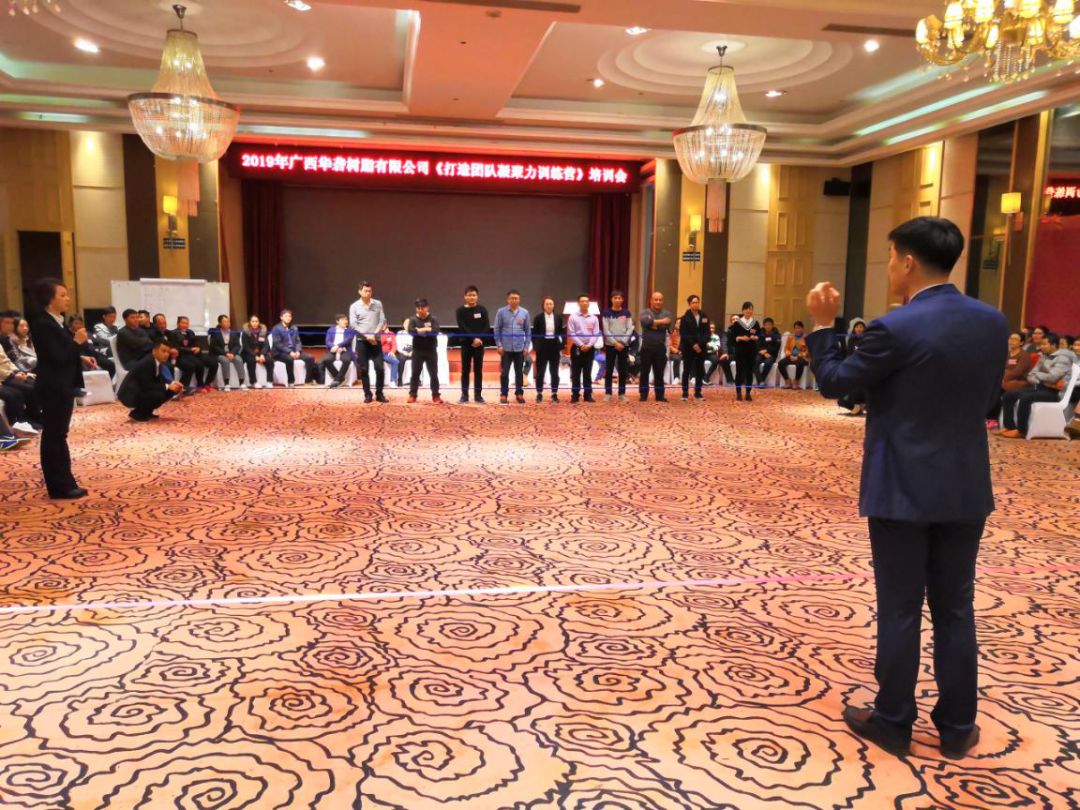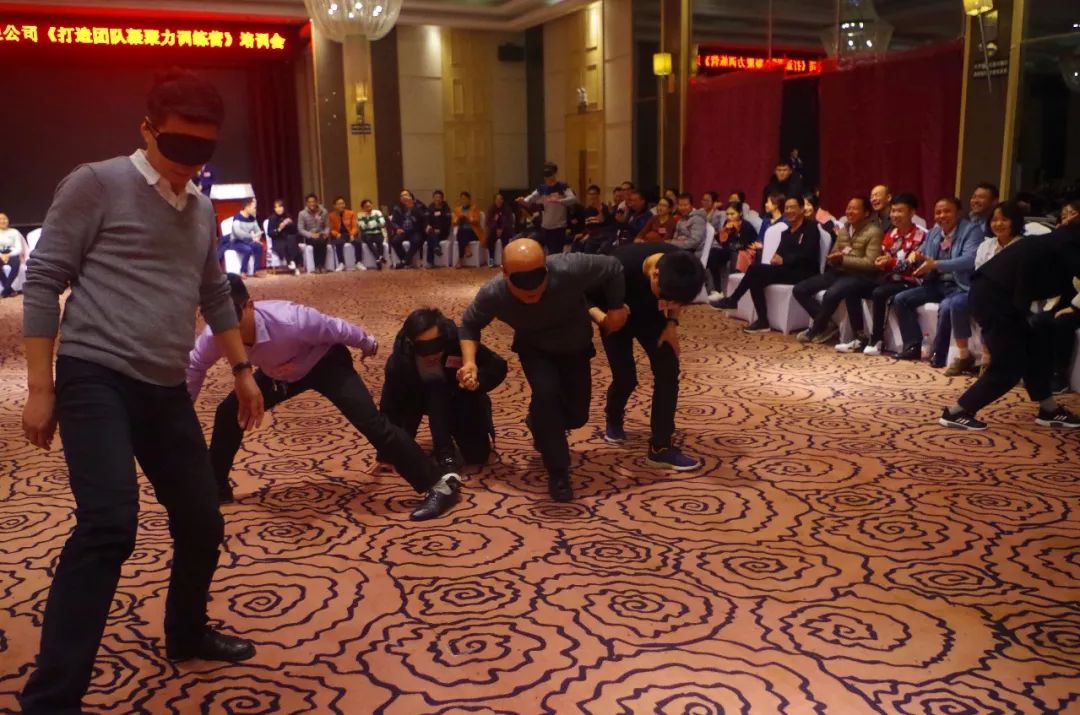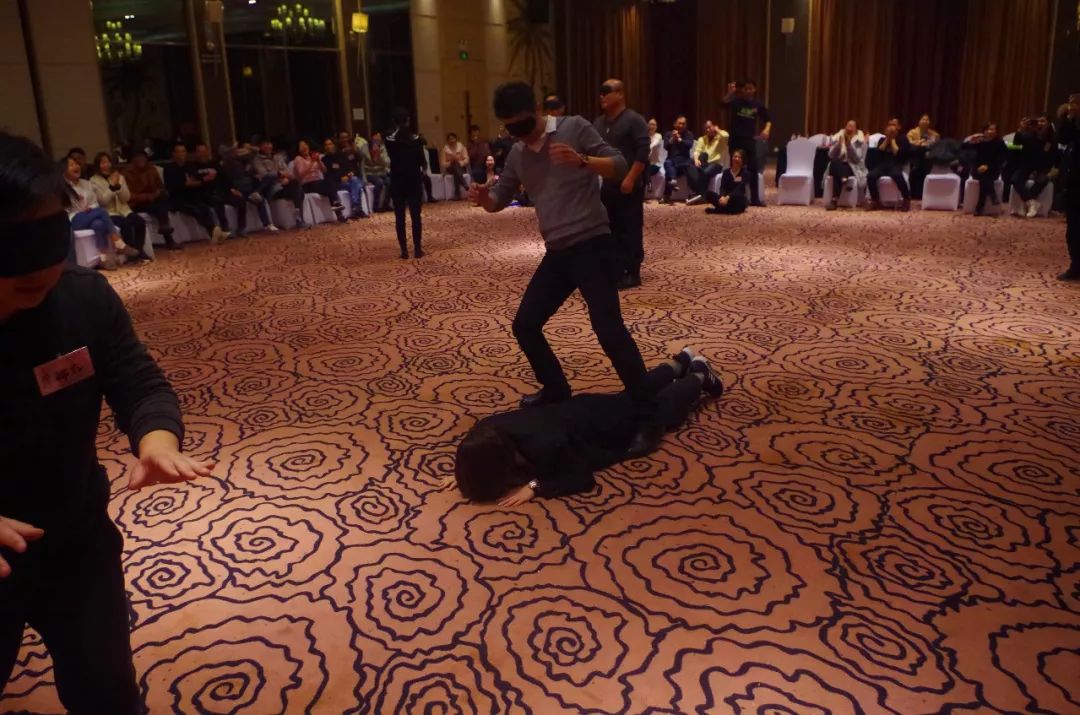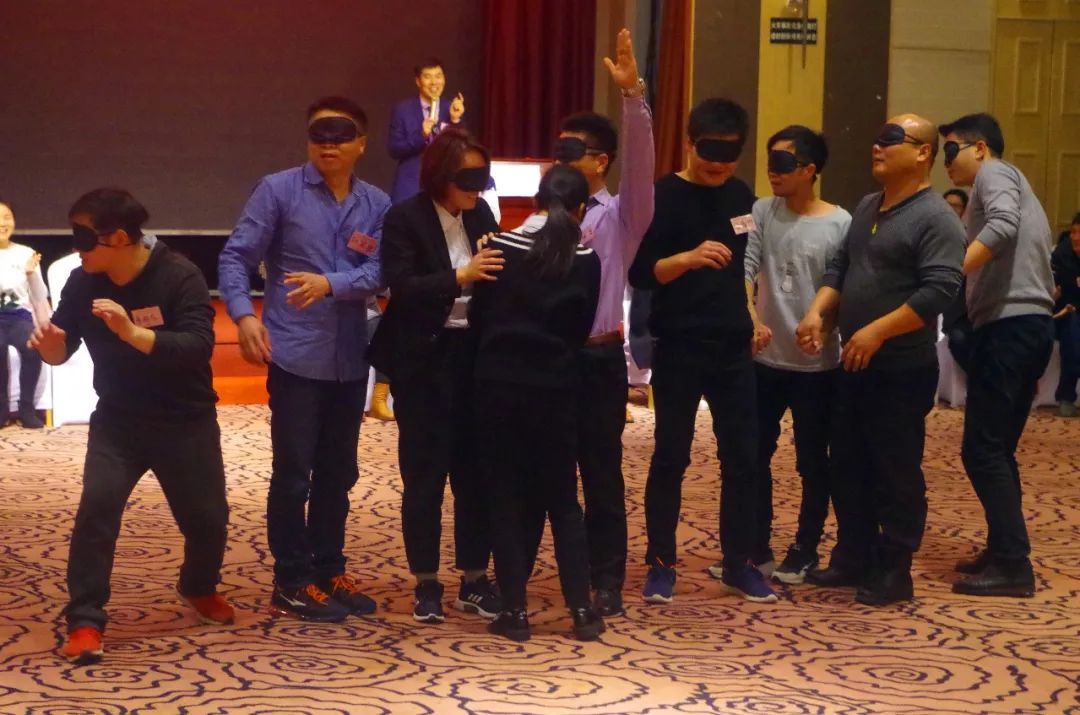 Confidence is 100%, method is infinite

If you want to get to the safe Island successfully through a single wooden bridge, you must exert infinite imagination and ask everyone to cross the bridge in different ways. How many can you think of?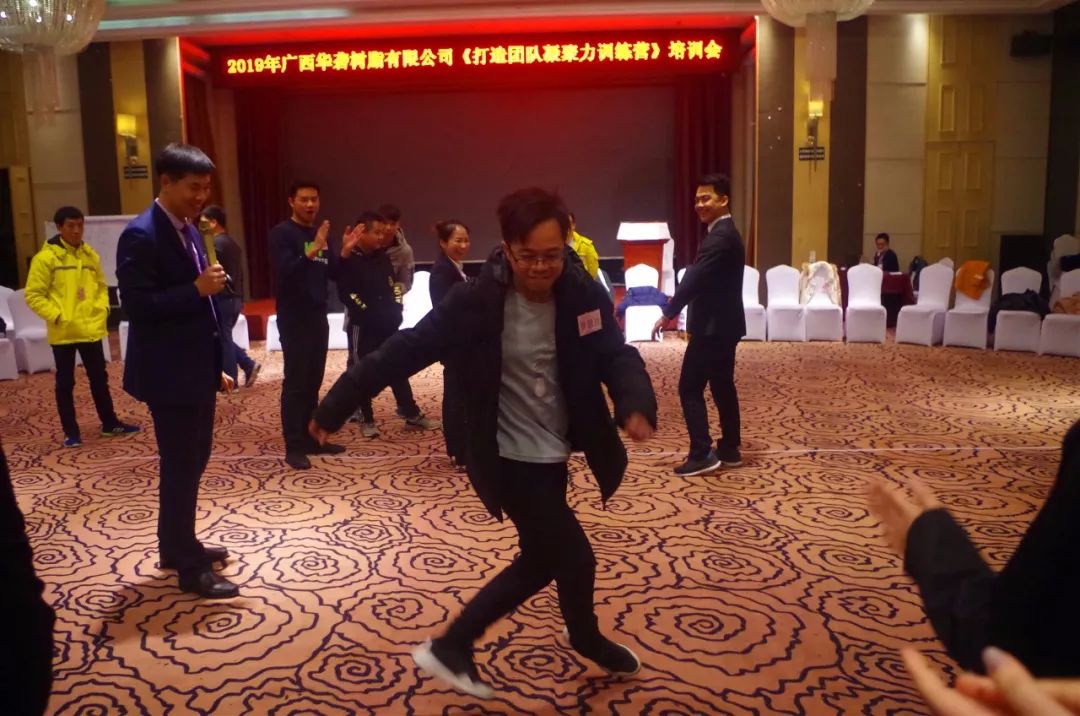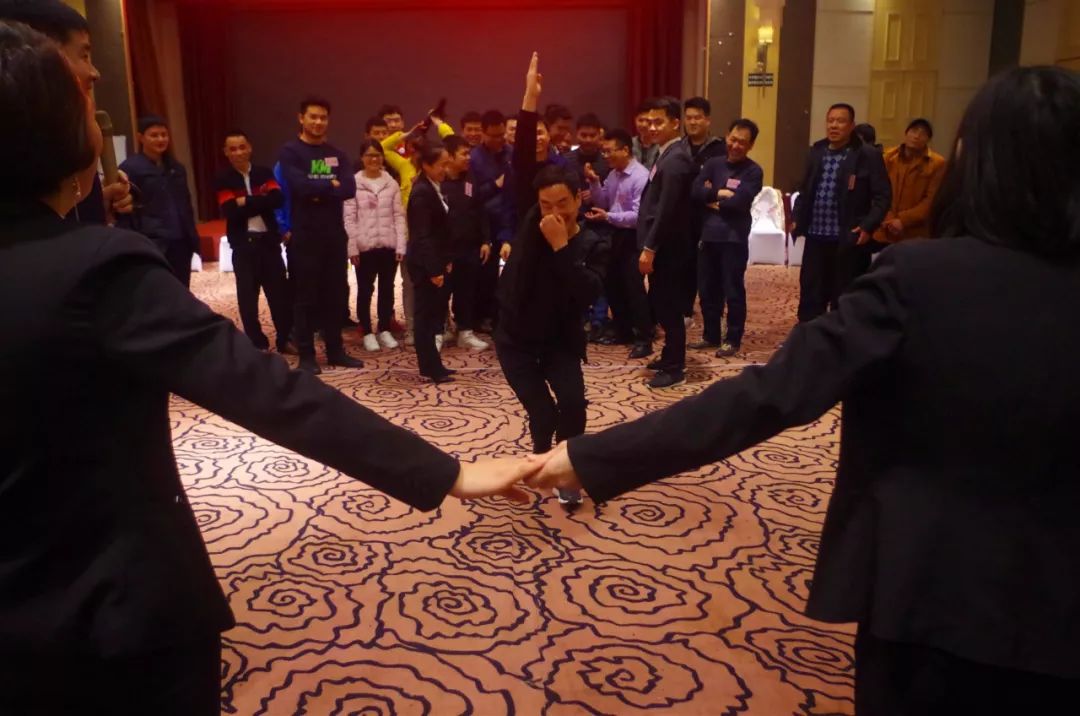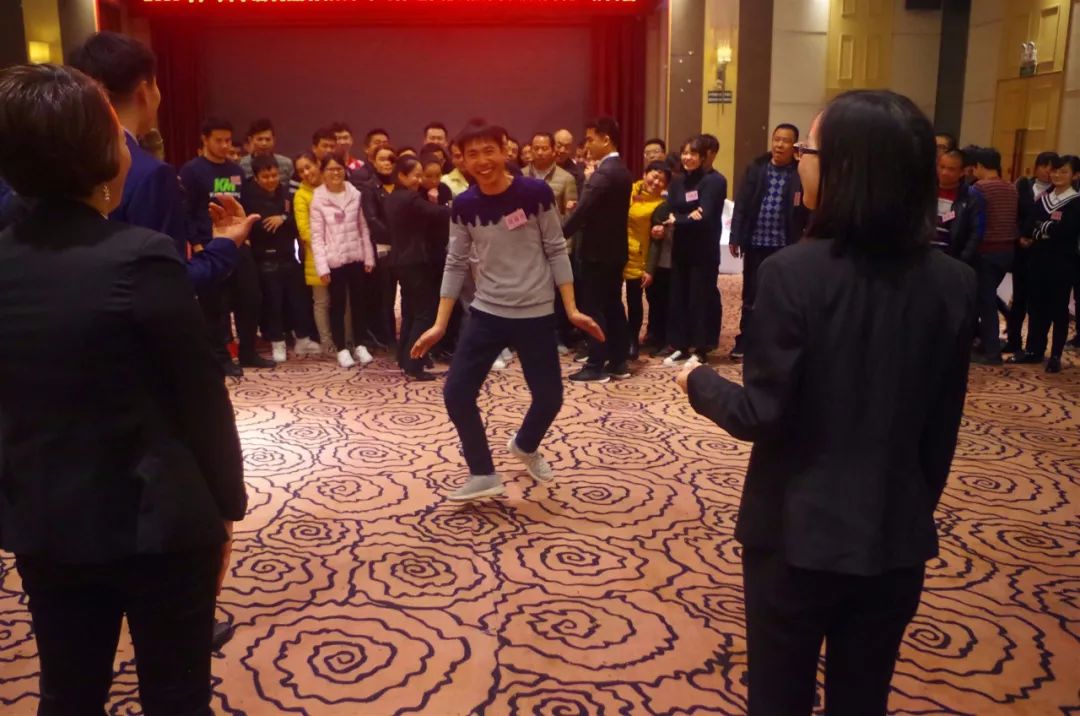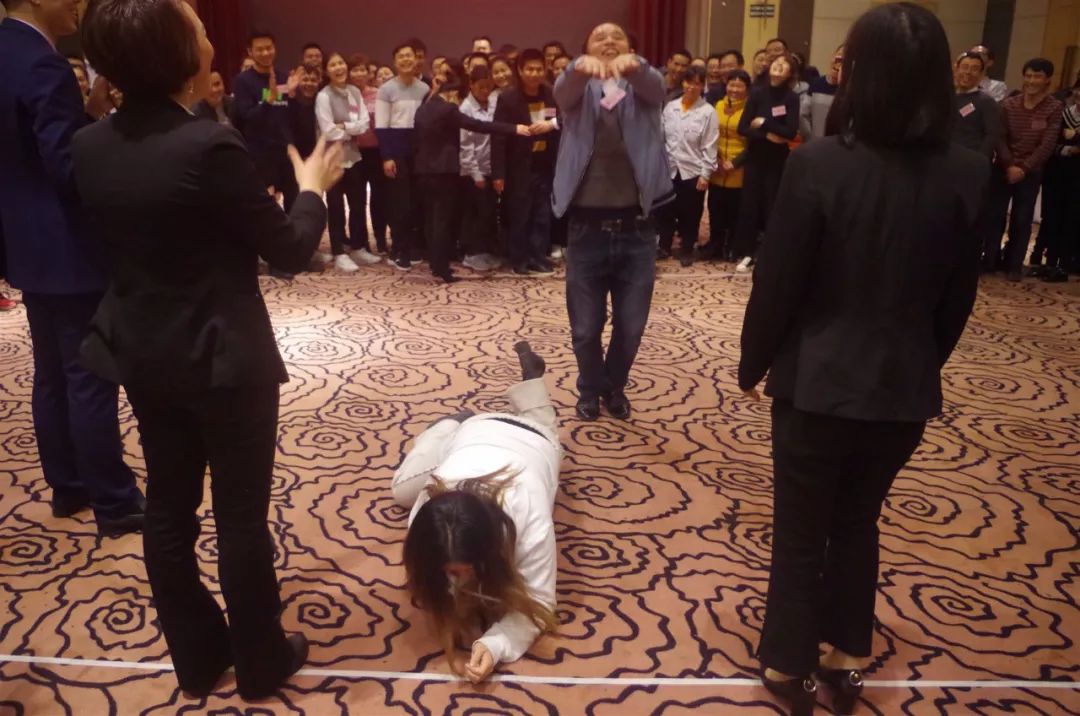 Do not abandon, do not give up

Time after time, they shouted "Guo", "Guo"... They are close to success time after time and hope is dashed again and again, but they never abandon or give up. Finally, all comrades escaped from the "prisoner of war camp" and won the final victory.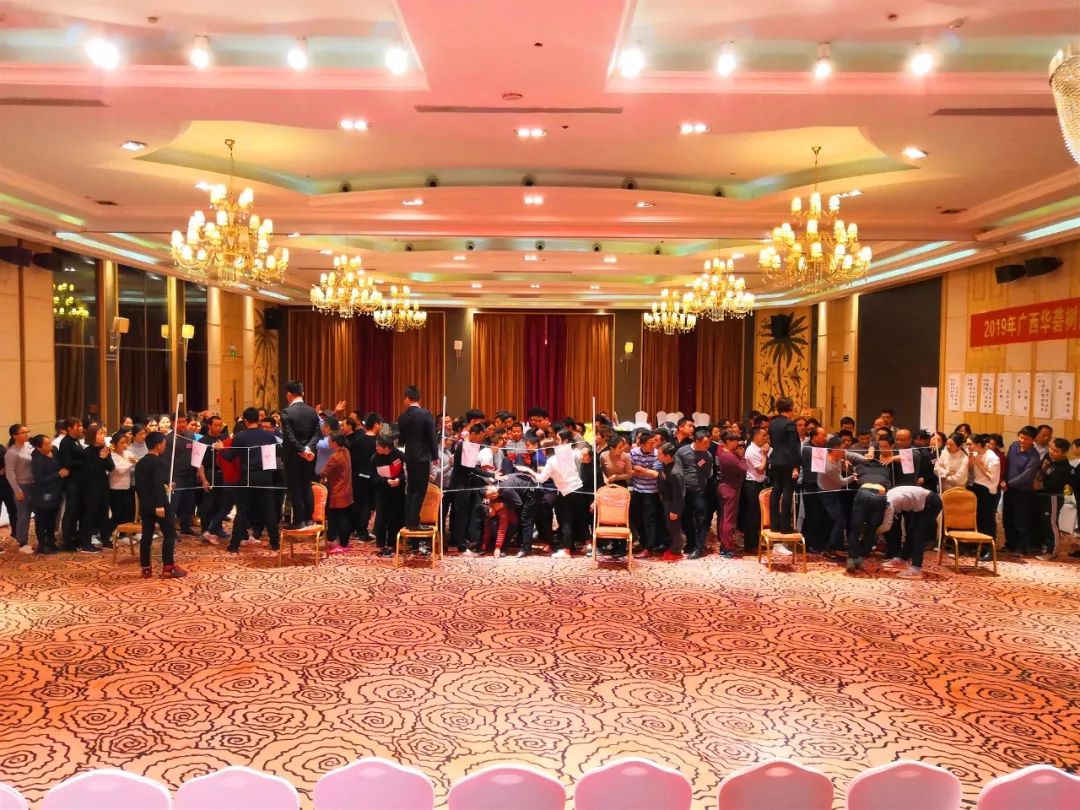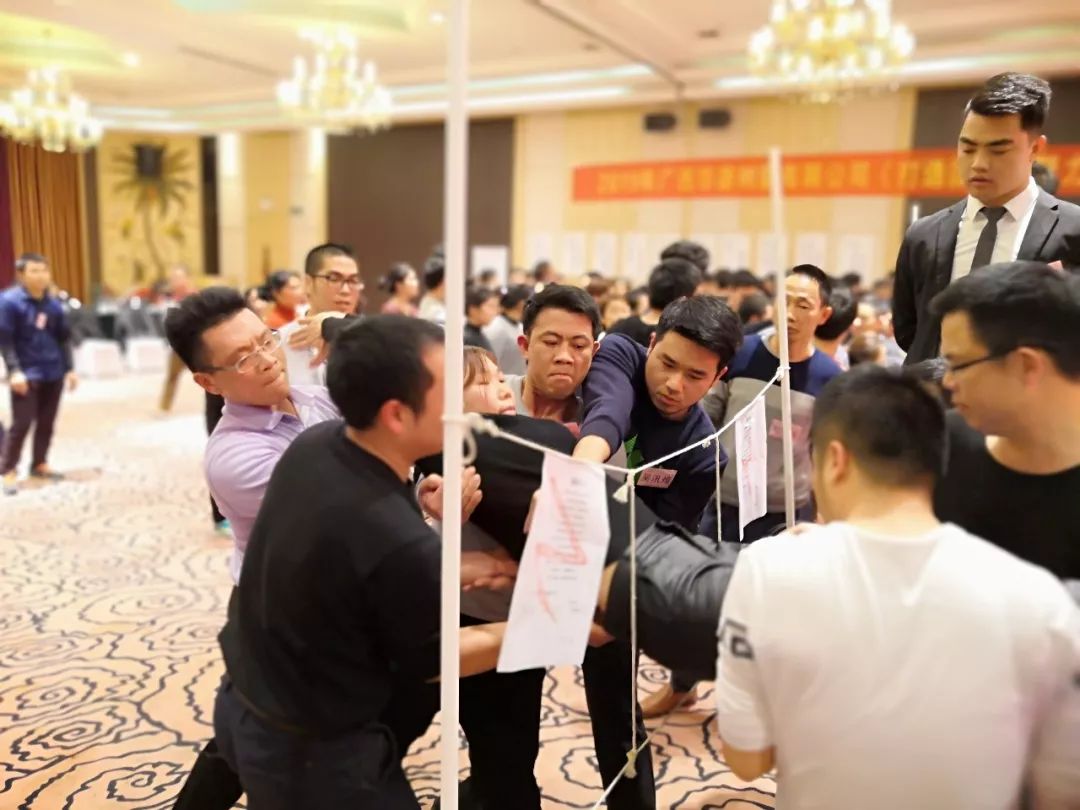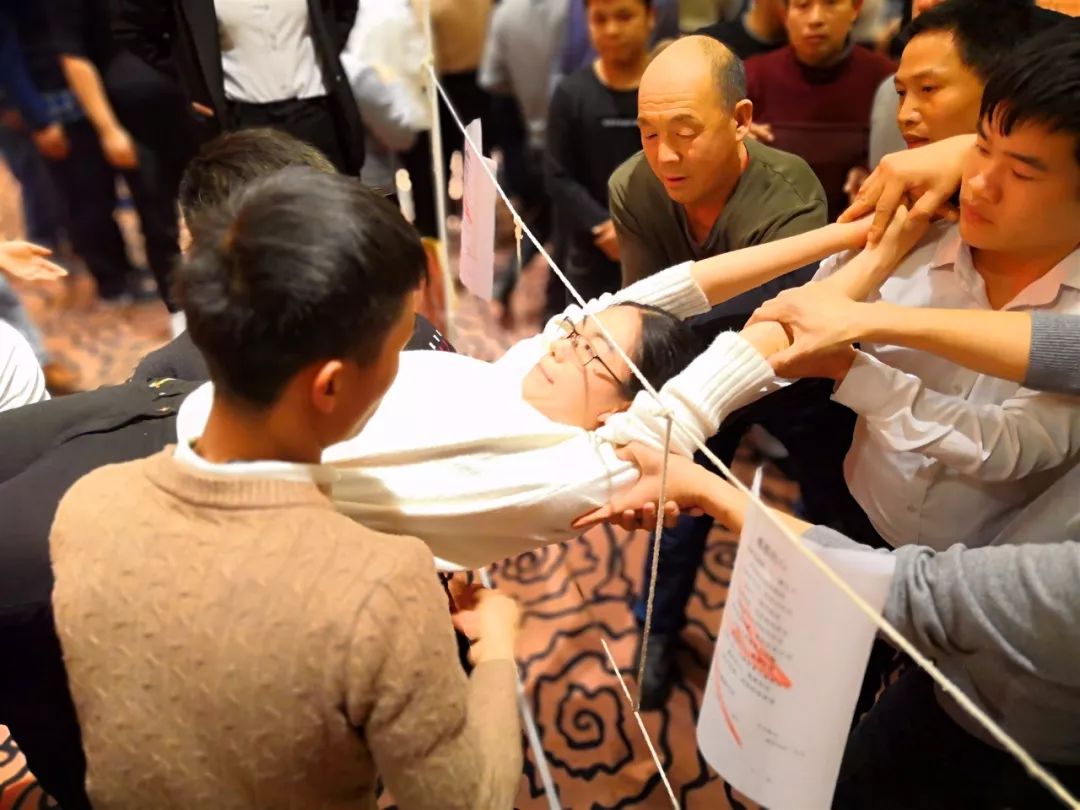 Looking back on the two days and one night together, too many feelings, too many touches... After a lot of grinding, through the baptism of sweat and tears, our faith is more firm and our friendship is deeper. May this memory remain in your hearts forever and blossom a flower called happiness.

More exciting